Last May 2013 (I know it's so long already!) I am so lazy to blog recently maybe I was so busy  and my parents were here for almost 2 months and  we need to accompany them whenever we are free, talking about family bonding!
Okay to continue with, Last may 2013 my friends Denz , Mon and I went to Ho Chi Minh City, Vietnam. I love the city! not only I got the knowledge of the most famous war during World War 2 I experienced how the innocent civilian vietnamese suffered and as will as the US armies.
We arrived there on May 24, 2013, Oh by the way,We stayed at Sanouva Hotel, it's around District 1 and it's super convenient! It's near Ben Than Market (if you prefer shopping) and it's not that expensive, the service was good and the room was  cozy, clean and spacious (for a 2 person). I just didnt booked the hotel that easily, I read a lot of reviews first before I finally booked it, so believe me it's fine 🙂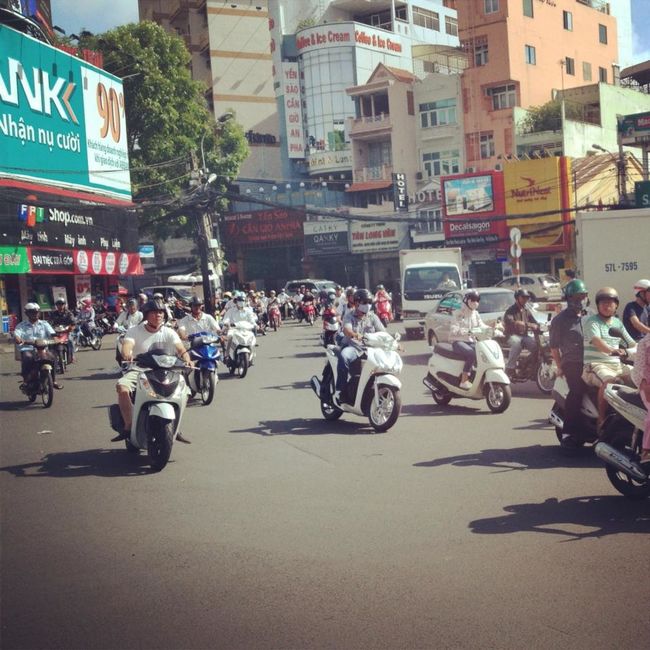 First Stop, we went to Reunification Palace. It's a normal old government palace where it was ran by French invaders. Nothing much, but if you are really keen on Vietnam  History, you can visit there but for me (sorry) It's a waste of time. So here are the photos I took on that palace: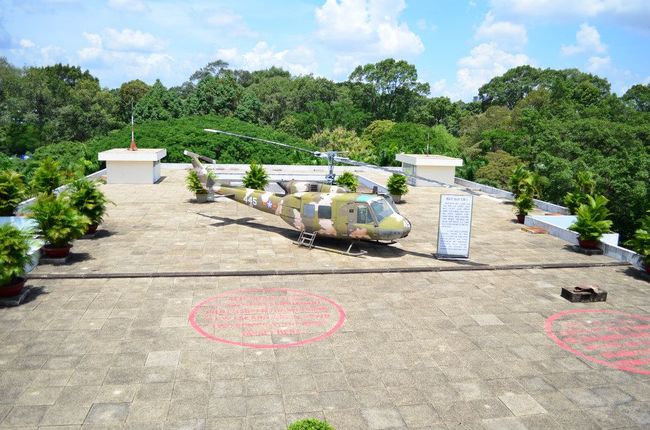 Then we went Lunch nearby, but we took pictures near the temple first and I don't know why lol
and yes our awesome very local Vietnamese lunch! It's really delicious and healthy too! That's why girls here are gorgeously skinny and attractive.
Then we tasted their coffee at Passio Coffee Shop, it's in front War Remnants Museum, where  we'll be heading next. The cab driver was right, their coffee is indeed the best so far.
Yes, we went to War Remnants Museum next, it's my second favorite tourist spot.  Everything is so emotional, you can really feel the pain, hardship, burden and sacrifices on both parties. it's not bias, I will not be posting a lot of photos  about it so you can see and feel it yourself. It was really a terrible feeling and you can understand how lucky we are and we're not the people who suffered from that crisis before.
Here are some of the essential photos we took: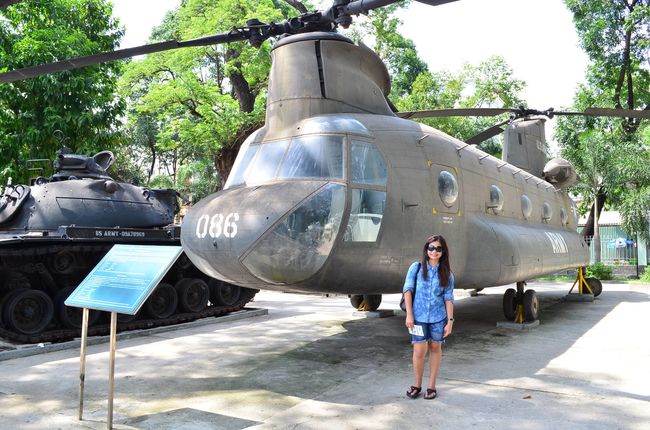 old war planes left by the Americans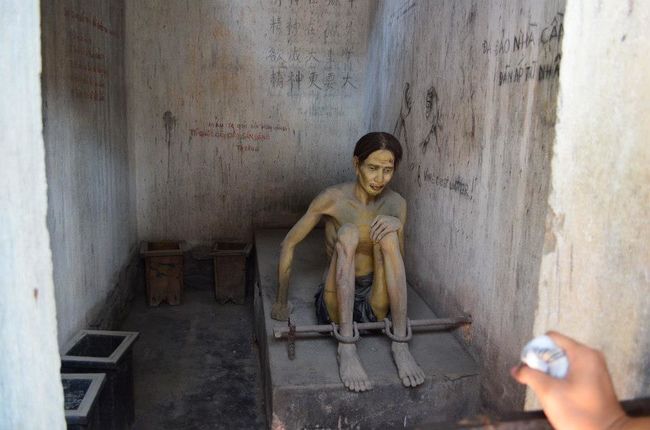 This is how they prisoned their enemies before! How cruel!
Giant bullets!!! yikes!
and the worst part! They called it The Guillotine. It was originally brought by French in vietnam in the early 20th century and this was again used in the US war to execute Vietnam patriots 😦 How cruel! how heartless!
Then after sorrow, it's time to visit one of the oldest Catholic Church in Asia – it's the Notre Dame Cathedral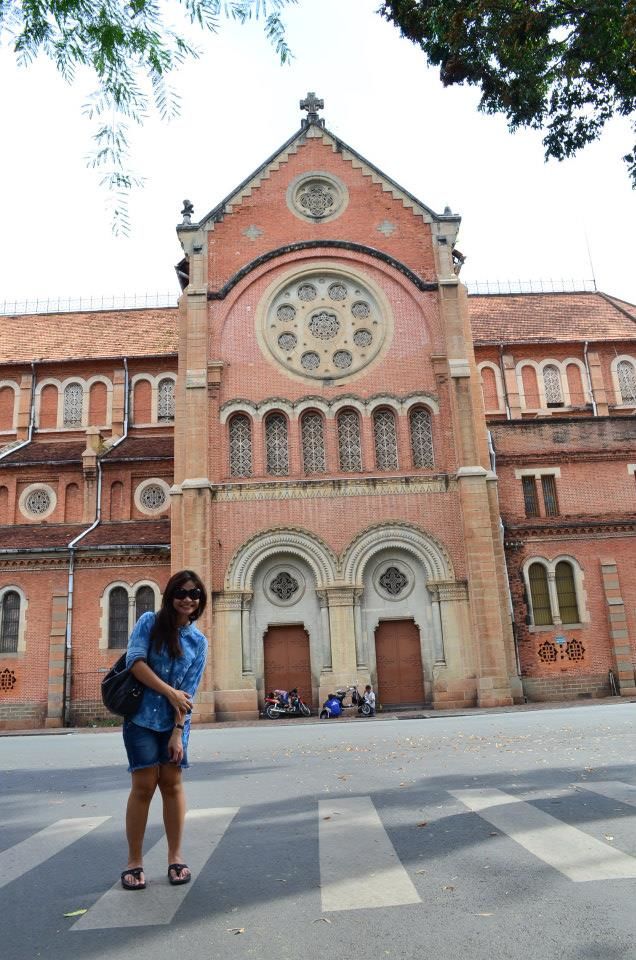 It was very old! like 2,000+ years old even inside you can see how an old Catholic Church looks like.
But mostly they already renovated it.
By the way, most of the people their have their own motor bikes,so it's motorbikes all over the city!!! It was fun actually but I think too risky 😦
Then we headed to the famous Saigon Old Post Office. Nothing special, it's just the architecture is so European and if you are in Asia who never been to Paris and Italy? You surely gonna take a landscape photo of the building like us! hahaha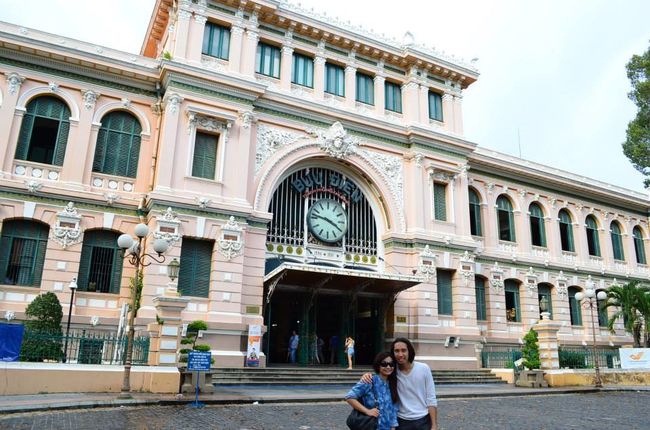 Inside the post office
These phones are actually working by the way.
Then we passed by to the magnificent City Hall~ yes City hall and it's really beautiful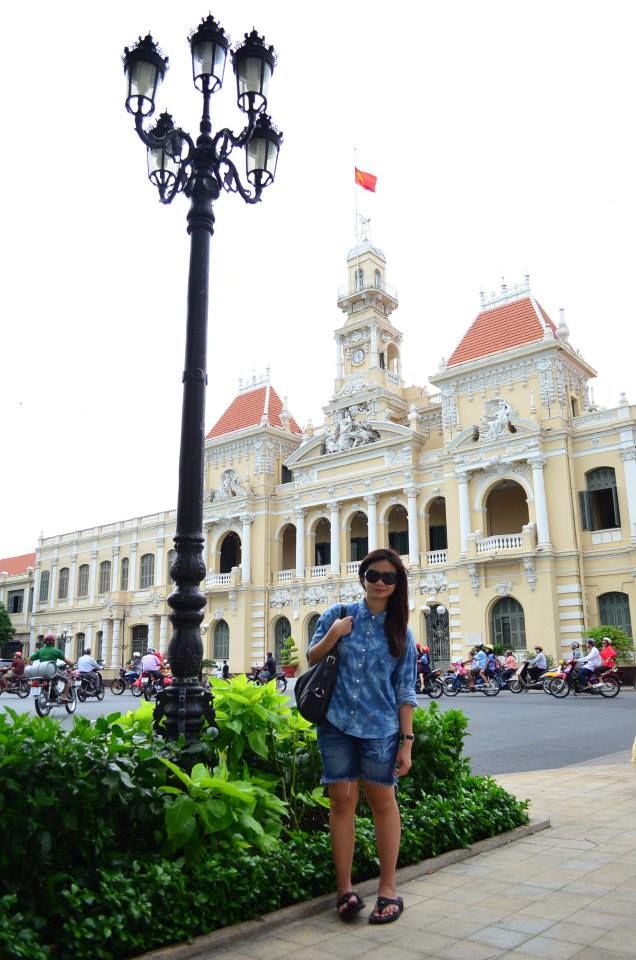 We just strolled around the city for the whole day! Did we feel tired? Ofcourse! Extremely Tired but Fun! 🙂 Who needs a tour guide if my friend Dennies himself is a walking google map? hahaha
Then after that, we went back to the Hotel and rest and now…
I hope I virtually  toured you at HCM City and  up next Day 2 at Chu-Chi Tunnel, opera house and Saigon Sky Tower! Stay Tune 🙂